Comedy Central Can't Find Female Comedians
Only a single project on their enormous development slate will star a woman.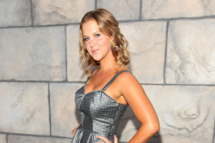 Basic cable channels tend to know their audience and then relentlessly target their programming at that niche (just look at the new Lifetime lineup, for example). Still, we can't help but peruse Comedy Central's newly announced 2012 development slate, which features twenty potential series projects and seven stand-up specials, and wonder where all the comediennes are. Only one of those shows (and none of those stand-up specials) stars a woman, the Untitled Amy Schumer Project, and in a cinematic year filled with female-fronted comedies like Bridesmaids, Bad Teacher, and Young Adult, that seems like an out-of-step move for Comedy Central to take. We can't be mad at any network developing shows for Wyatt Cenac, Matt Braunger, and Nick Kroll, but surely there are some comic actresses out there besides Whitney Cummings whom TV shows can be built around?