Dan Aykroyd Joins Will Ferrell and Zach Galifianakis Comedy
Bring on the self-serious dopes.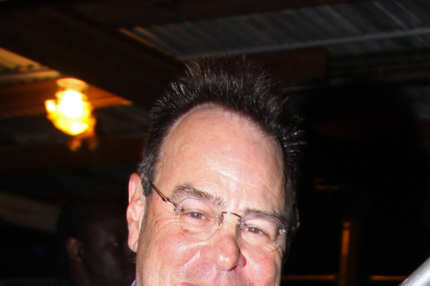 Dan Aykroyd has joined the cast of the political comedy Dog Fight, according to the Wrap. Aykroyd's role is still unclear, but the film, written by Eastbound & Down's Shawn Harwell and directed by Jay Roach, stars Will Ferrell and Zach Galifianakis as rival politicians in North Carolina. That's more or less the chemical formula for charismatic idiocy, and ten bucks says there's an extended sequence about physical humiliation that focuses on bodily imperfections (a gut, strange body hair, perhaps a nontraditional tan line). In recent years, Aykroyd's been more focused on Crystal Head vodka and avoiding working "for people who are unknown," so this marks a return of sorts to the comedy fold. Cue the renewed Ghostbusters 3 chatter ... now.