David Letterman Exhibits Writer's Photographs of Celebrities and Sad Old Gum
The man appreciates absurdity.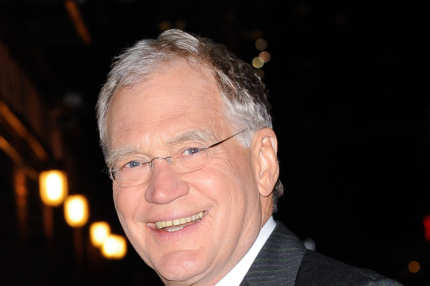 If you want David Letterman to put together an exhibition of your photographs, make sure they're stupid. (Or try to write for him for 20-plus years.) Hey, it worked for Steve Young, a writer for Letterman whose CelebriGum series of photographs were on display at the Ameringer McEnery Yohe gallery last night for the Late Show holiday party. Each image, taken from a second-story window in the Ed Sullivan Theater, captures a celebrity on his or her way into the building as well as a sad, stuck, petrified piece of gum perpetually affixed to the grimy windowsill. "At the very core of it, it's stupid," Letterman told the Times of Young's photographs, which he also said he finds "tremendous." "And so if you take something stupid and magnify it to this extreme, then it's really stupid," Letterman says. "And I couldn't be happier."