Glee Is Doing a Michael Jackson Tribute Episode
The January episode will have ten to twelve Jackson songs.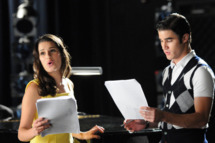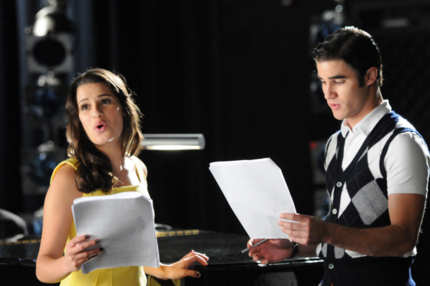 Glee has done tribute episodes to Madonna and Britney Spears, but now it's set its sights on an artist with a more challenging musical catalogue to Glee-ify with corniness: Michael Jackson. According to TV Guide, Glee's January 24 episode will feature ten to twelve Michael Jackson songs, which seems like an awful lot of Michael Jackson songs. Tonight's episode, "Hold On to Sixteen," includes "Man in the Mirror," which should be retired after its chronic overuse on American Idol; Janet Jackson's "Control"; and the Jackson 5 song "ABC"; all of which were apparently so popular with the Glee cast that they just begged and begged to do more numbers. If Idol and last week's X Factor have taught us anything, it's that covering the King of Pop is almost always a bad idea — though if any enterprise can gobble up a seemingly awful idea and metabolize it into strange, campy gold, it's the people of McKinley High. Speaking of them, do actual high school students today still listen to a lot of Michael Jackson? Thriller came out 29 years ago.