Hailee Steinfeld Circling Ender's Game
But not as Valentine — as Petra.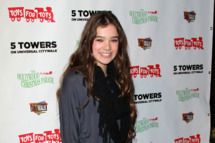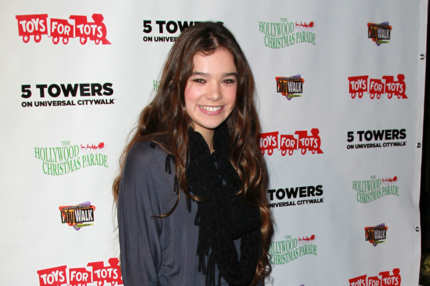 Hailee Steinfeld is in talks to join the cast of the rapidly assembling Ender's Game as Petra Arkanian, one of the few girls at Battle School. (Hugo star Asa Butterfield is onboard to play the boy war-genius Ender Wiggin.) Petra's not a huge character in the book, but maybe Summit will expand the role a bit — or maybe they're keeping an eye on the Shadow series, a set of not-exactly-sequels to Ender's Game, that Steinfeld could sort of anchor alongside whoever gets cast as Bean. The bigger question as casting moves forward is what teenage starlet should play Valentine, Ender's older sister, and who should play Peter, Ender's older brother. The chemistry of classmates at the terrifying Battle School is one thing, but the Wiggin clan's in-fighting and Lady Macbeth–ing one another is the real outer-limits stuff.