Harry Morgan, M*A*S*H*'s Colonel Potter, Dies at 96
He won an Emmy for the role in 1980.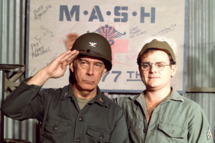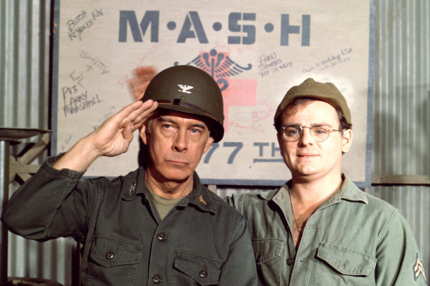 Harry Morgan, best known for his role as the honorable, lovable Colonel Potter on M*A*S*H*, died today in Los Angeles. He was 96. Morgan appeared steadily in movies and on television starting in the early forties and ending in the nineties, with performances in The Ox-Bow Incident, Inherit the Wind, and How the West Was Won, and TV roles on December Bride, Kentucky Jones, and Dragnet. But Morgan's main role in pop consciousness is as Sherman Tecumseh Potter, which he played for eight years on M*A*S*H* and for two seasons on AfterMASH. "I loved playing Colonel Potter," Morgan said in his "Emmy Legends" interview in 2004. "I think it's the best part I ever had." Morgan is survived by his wife, children, grandchildren, and a legacy of wonderful faux-explitives. Aw, horse hockey.