Late Agent Gave Jennifer Aniston Some Very Unusual Advice
And it involved Brad Pitt's sperm.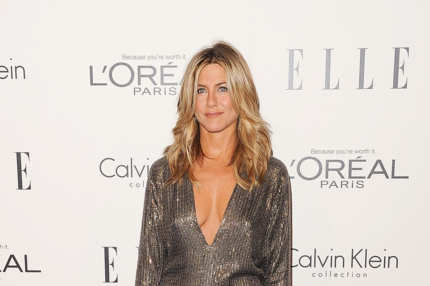 Well, here's an odd Thursday-evening anecdote! Maureen Dowd wrote an item for The New York Times Magazine remembering late super-agent Sue Mengers, who once represented starlets like Ali MacGraw and Barbra Streisand but eventually became known for her starry parties and get-togethers, through which she befriended younger Hollywood stars like Jon Hamm and Jennifer Aniston. Dowd herself was a guest at some of these fêtes, and of one, she writes, "After Brad Pitt left Jennifer Aniston for Angelina Jolie, Mengers told me that she advised her beloved Jen to ask Brad for some of his sperm." Maureen Dowd, the editors from Star and the National Enquirer are surely giving you the slow clap this week. You crazy for this one!