Kanye and Jay-Z Performed 'Ni**as in Paris' for 613.2 Minutes This Year
That's 2,183 "Crays."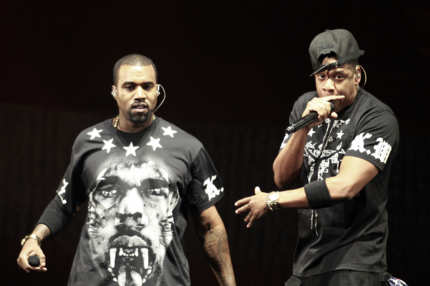 On Sunday, Kanye and Jay-Z closed out their Watch the Throne tour with a record eleven-straight performances of the banger "Ni**as in Paris" (the duo had been increasing the number of encores at each concert). As Rolling Stone helpfully calculates, this means that the people of Vancouver listened to the same song for 40 minutes and 25 seconds; some further number crunching reveals that Throne fans listened to "Paris" for a total of 613.2 minutes, or 26.7 episodes of Full House, over the course of the tour. If you prefer to measure in "CRAY"s (2,184) or "Don't let me get in my zone"-s (1,680), those numbers are also available. Counting is fun with 'Ye and Jay!