TMZ Says Lohan's Playboy Issue Selling Like Hotcakes, Fox News Disagrees
So is it or isn't it?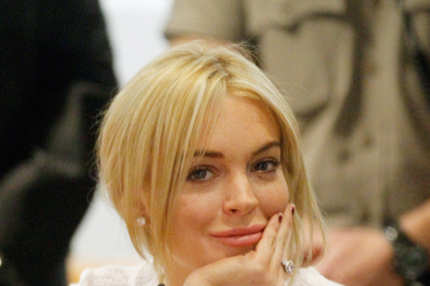 Gossip website TMZ.com says Playboy has been rushing to fill re-orders of the much ballyhooed Lindsay Lohan cover issue, including to "cities that usually never order more issues". At least that's what its famously no-named sources tell it. Fox News's entertainment blog, which recently visited several newsstands from New York City to Philadelphia, would disagree.: "'No one has bought it,' was the resounding answer to our query at each stop." The diagnosis, courtesy of the editor of Gawker's Fleshbot porno-blog: No full-frontal Lindsay, not worth the time.