Magnetic Fields Releasing a New, Synth-y Album in March
Compositional deconstructive mechanisms!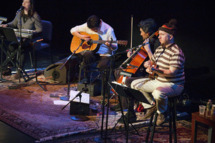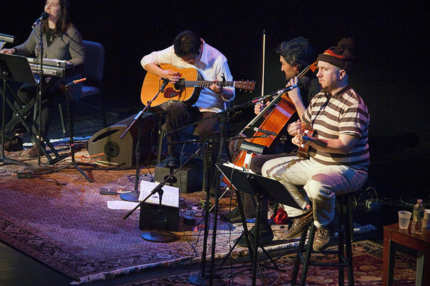 Stephin Merritt and friends return to Merge Records (their last Merge release was 1999's 69 Love Songs) for Love at the Bottom of the Sea, due next March. According to a release, Love feature the band's "signature mix of synth and acoustic sounds; according to Stephen Merritt, the synths are pretty crucial. "Instead of using a synthesizer as a melodic instrument, much of the time I used it as a compositional destructive mechanism, something eating away at the apparent order of my perfectionist arrangements. I was very happy to be using synthesizers in ways that I had not done before. Most of the synthesizers on the record didn't exist when we were last using synthesizers." Compositional deconstructive mechanisms! Put that in your "synth" thesaurus.