Maya Angelou Is Not Too Happy With Common
"I had never heard him use that [word] before."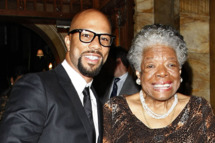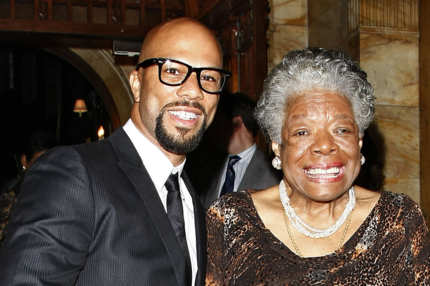 Angelou appears on the rapper's latest album (The Dreamer, The Believer, out tomorrow), reciting a poem that she wrote at Common's request, but she says she is "surprised and disappointed" by his use of the n-word on their collaboration. "I don't know why he chose to do that," she told the New York Post. "I had never heard him use that [word] before. I admired him so because he wasn't singing the line of least resistance." For his part, Common says that he and Angelou have discussed his use of the word before. "She knows it's a part of me" he said, adding, "I told her what 'The Dreamer' was about and what I wanted to get across to people." Two questions: First, is there a more uncomfortable kind of beef than the "I'm disappointed in you" beef? And second, will this get Common kicked off the White House guest list?