Movie Review: Young Adult Only Starts Out Strong and Sour
The problem with Reitman isn't that he's shallow, but that he thinks he's deep and edgy.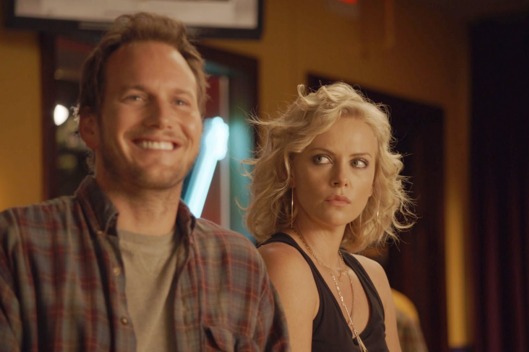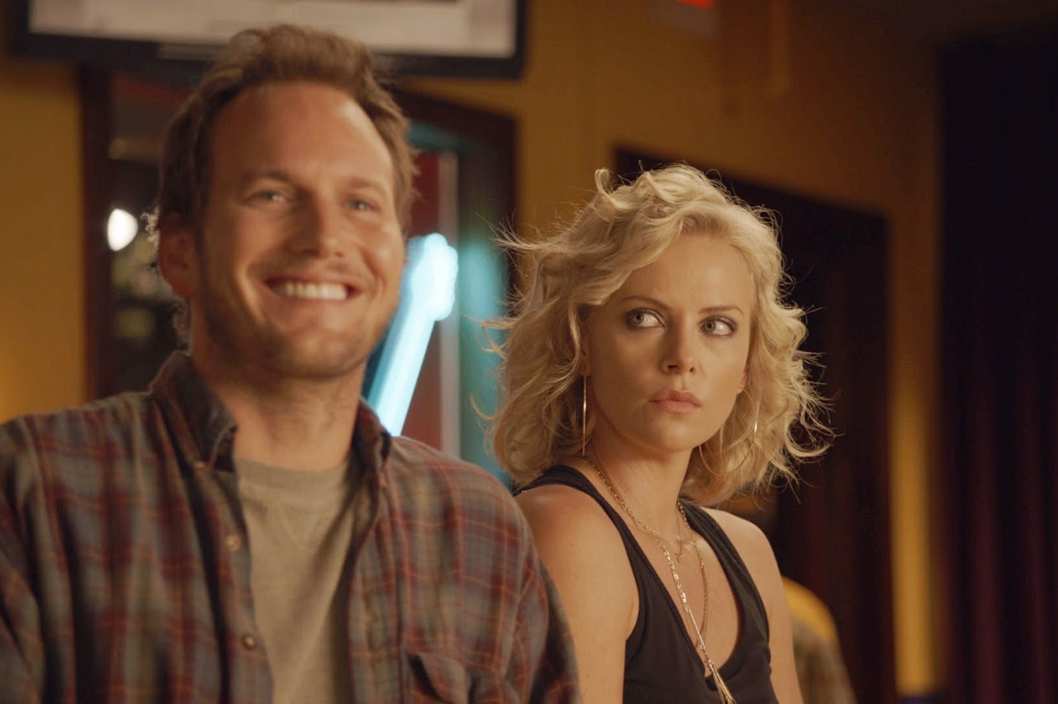 One of the world's most overrated directors (Jason Reitman, of Juno) and one of its most obnoxious screenwriters (Diablo Cody, of Juno) deliver a tight, hilarious first half-hour in their latest collaboration, Young Adult. Charlize Theron plays Mavis, a divorced, 37-year-old ex-prom queen who works as a ghostwriter on a dying series of YA novels, drinks herself into oblivion every night, and wakes up fully dressed (still wearing her falsies) with her little dog hovering over her. After getting a birth announcement e-mail (with a baby photo) from her high-school flame, Buddy Slade (Patrick Wilson), Mavis throws some clothes into a bag (leaving a one-night stand asleep in her bed) and takes off for her Minnesota hometown, blasting a mix tape he made for her, committed to winning him away from his wife. That this is immoral, outrageous, and downright delusional is part of Mavis's — and the movie's — gonzo charm. Theron's blurred baby blues send out mean beams, and her Bugs Bunny grin guarantees mischief: She's a deliciously poised comedian. Downing whiskey shots at a bar, Mavis finds herself sitting next to an old classmate, Matt Freehauf (Patton Oswalt), a diminutive chub with a limp from a vicious high-school assault. The sad, lonely man-child is magnetized by this most alpha of alpha girls and becomes both her disapproving Greek chorus and her groupie. This is going to be fun …
Cody and Reitman's cheap cynicism creeps in gradually, though there are glimmers of it even in that good first half-hour. From the start, it's clear that Buddy is an idiot, oblivious to Mavis's over-the-top come-ons to the point of simplemindedness. (Wilson just blanks himself out.) For the sake of a laugh, Cody has Mavis, the status whore, fail to remember Freehauf had the locker next to hers for years — yet remember he was nationally famous as the victim of a hate crime. Scene after scene features some kind of shopping expedition in which Mavis exposes herself—and argues with—another salesperson or receptionist. (The cringe-worthy pharmacy scene in Juno turns out to be a Cody template.) The nonstop product placements must be meant to be ironic (Mavis's hometown is a sea of chain stores), but I imagine the money the studio took was sincere: Cody and Reitman are subversive with one eye on the motherlode.
The problem with Reitman isn't that he's shallow, but that he thinks he's deep and edgy. He's Cody's enabler. Young Adult turns into a movie in which her self-hatred is pitted against her hatred for people she grew up with who hate her for her success — and guess which wins? The last big scene is the most loathsome (maybe the most loathsome of the year): Matt's nerdy sister (Collette Wolfe) blurts out that her life and everyone else's life in that town is meaningless and begs Mavis to take her back to Minneapolis. This makes Mavis very happy. She's a crazy-bitch alcoholic from hell, but at least she's not stuck with the losers and breeders in chain-store purgatory. The movie spreads bad vibes like a virus.