Naomi Watts and Robin Wright Will Star in Oedipal Extravaganza The Grandmothers
They'll play best friends who fall in love with each other's teenage sons.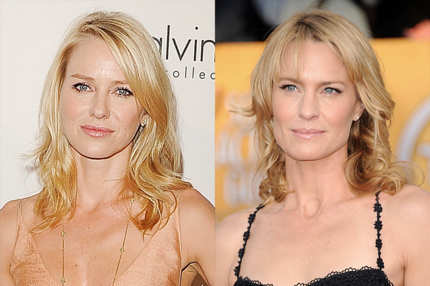 Naomi Watts and Robin Wright are set to star in The Grandmothers, an "erotic tale of misguided love and a celebration of the enduring nature of female friendship," according to THR, based on the Doris Lessing novella about two friends who fall for each other's teenage sons. James Frenchville (Animal Kingdom) and Xavier Samuel (Anonymous) will play said sons/objects of affection, though it's not apparent yet who plays whose mother and who plays whose lover. Either way, folks, count us in. Christopher Hampton is adapting the screenplay for French director Anne Fontaine, and given his work on A Dangerous Method, the man knows his way around a Freudian tale or two. Thank you, France and Australia, for co-producing this amazing gift to the world.