Nicki Minaj Is Coming to a Super Bowl Near You
Hear her new song, "Stupid Hoes."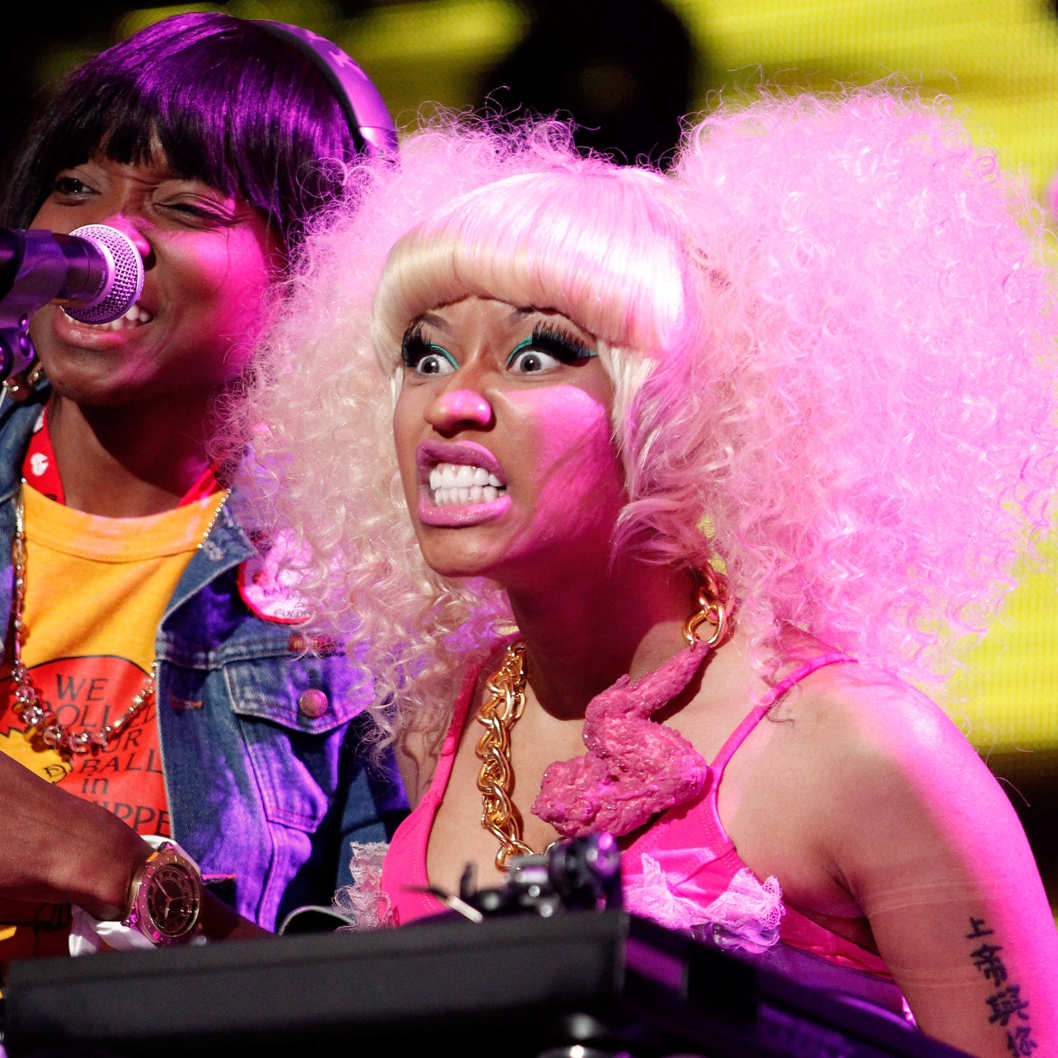 Given the collaboration rumors and Madonna makeouts, Nicki Minaj's Super Bowl appearance was assumed to be pretty much a done deal — that's why they were making out, right? Britney/VMAs-style? — but the gig is now official enough for Nicki to be rapping about it. "Stupid Hoes," the second track off Nicki's upcoming Pink Friday: Roman Reloaded (due on Valentine's Day, just in time to romance your loved one with unusual accents and aggressive blinking), does indeed confirm that Nicki will show up to the halftime show in 2012. It also throws some serious shade at a female rapper who is not named but probably Lil' Kim, because it always is, and involves Nicki doing that thing where it sounds likes she's yodeling and rapping at the same time. Also, like "Roman in Moscow" before it, it goes hard. Reloaded is probably not going to be an album full of "Super Bass"-es, it turns out.