Nitsuh Abebe on the Kanye Line That Still Bothers Him
Our music critic weighs in on that and other pop matters.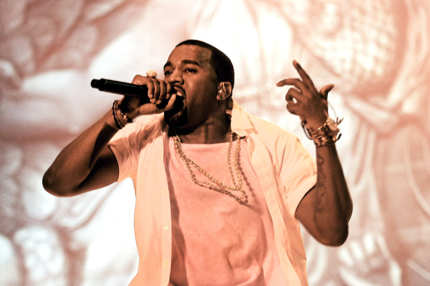 The Jay-Z/Kanye West banger "Ni**as in Paris" recently made Vulture's list of the top quotations of 2011 (thanks to Kanye's frequent declaration of "That shit cray"), but there's one line that still bothers our music critic Nitsuh Abebe: When Kanye tells an eager fan, "Come and meet me in the bathroom stall / And show me why you deserve to have it all." Abebe's participating at the Slate Music Club and discussing some of the top music of the year, and over there, he writes, "Last time I complained about [the line], strangers accused me of being no fun, or a prude, but I think I might even have objections to it beyond the obvious moral ones," adding, "On a record where these guys are occasionally thinking hard about wealth and power and what they mean, Kanye ... comes up with the fairly boring answer that, hey, one thing you can do with money is exploit people." To quote the song, it's provocative!