Novelist Helen DeWitt a Little Weirded Out by Profile About Her
"If you don't see the dead books, turning down a $525,000 deal looks strange."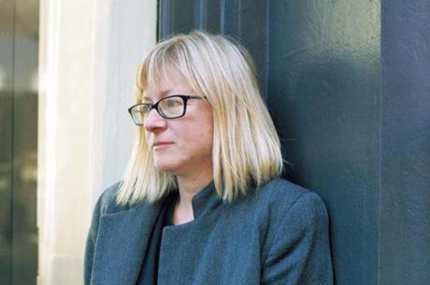 Yesterday, the New York Observer ran a profile of the novelist Helen DeWitt, who wrote the best-selling (and totally wonderful) The Last Samurai in 2000, and then stopped publishing until recently, because she found the experience so traumatic. Her next book, Lightning Rod, just came out this year (it's about a salesman who becomes a mogul by providing workspaces with women willing to have anonymous sex, and the idea came to DeWitt because she "'felt like she was getting fucked from behind through a hole in the wall' by the publishing industry") and the Observer piece outlines her depression, suicidal tendencies, and difficulties in the intervening years. DeWitt took to her blog to respond to the profile, and it makes for good side-by-side reading with the profile: "This was the first [interview I did] where I made a serious attempt to get the interviewer to understand why there is a genuine risk of suicide if too much work is disrupted and destroyed. I can't say I was terribly successful," she writes, "If you don't see the dead books, turning down a $525,000 deal looks strange. Looking obsessively for the right editor, the right agent, the ones who protect the books to come, looks strange. And if you have an actual living author sitting across the table from you in the Tik Tok diner, the chance that the body might have been at the bottom of a cliff in 2010 looks negligible. And getting Lightning Rods into print looks like a happy ending."