Sherlock Holmes Tops Yet Another Slow Week at the Box Office
New movies, same disappointing results.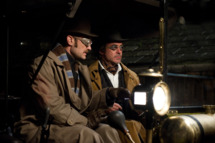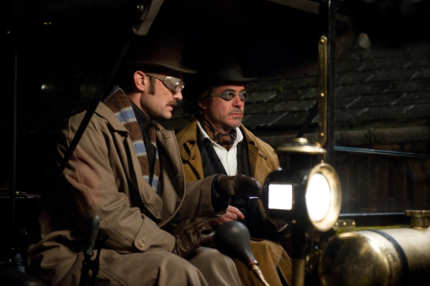 As a moviegoer, it's easy to get the idea that Hollywood thinks that sequels equal easy money, but this weekend's box-office results showed that's not always the case. Heading the pack this week were Sherlock Holmes: Game of Shadows, earning $40 million, and the third live action-computer animated mash-up in the Alvin and the Chipmunks franchise, Chipwrecked, which brought in $23.5 million. Though they both finished well ahead of the other multiplex films this week, neither came within $20 million of its predecessor (the first Holmes film brought in $62.3 million, while the second Chipmunks film opened at $48.9 million). Rounding out the top five were Mission Impossible: Ghost Protocol (the weekend's bright spot, considering it only opened in IMAX theaters), New Year's Eve, and The Sitter. Overall, it was just a bad week for Hollywood, with box-office totals failing to match up with last year's numbers for a third consecutive weekend. Hope could be on the horizon, though, as some of the season's most heavily anticipated films are set to see release next week. Still, it's unlikely that great performances from Tin Tin and The Girl With the Dragon Tattoo will raise executives' spirits too much.