Sienna Miller to Play Tippi Hedren in Hitchcock Exposé
It's a film about the director's destructive obsession with Hedren.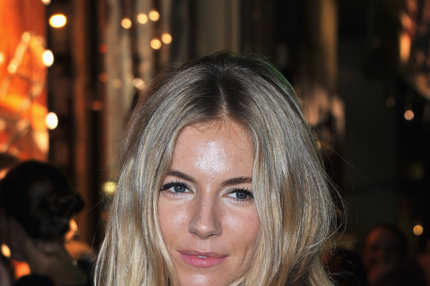 Hollywood has been flirting with a remake of The Birds for a few years now, but a just-announced movie will take us behind the scenes of that Alfred Hitchcock classic in a most intriguing way. The BBC has cast Sienna Miller and Toby Jones in The Girl, which explores Hitchcock's discovery of actress Tippi Hedren and his unsparing drive to mold her into the ultimate version of the chilly Hitchcock blonde. (Perhaps Vertigo is more prescient than you realized!) Hedren is cooperating with the project, which will also address her claims that after she resisted Hitchcock's sexual advances, he thwarted her career and sat on his exclusive contract, refusing to allow her work on other movies. Cold, Hitch.