The Slowest Album Stream Ever
Bear in Heaven streams new album at 400,000 percent its normal length.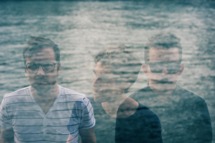 Remember last year when the Internet freaked out about the 800 percent slowed-down version of Justin Bieber's "U Smile"? Well, Bear in Heaven, a Brooklyn-based indie band have taken that whole concept to a completely different level. Since last week, anyone who visits the band's website can stream the group's second album, I Love You, It's Cool, only they'll be listening to a version that's been slowed down by 400,000 percent. That's right, the album, which will run 44 minutes when released on April 3, will take some 2,700 hours to listen to (each second takes over an hour to listen to). In other words, you can stream it once in its entirety between now and when the album finally drops. The move, which the band openly admits they hope will attract attention, is as much about providing the album to curious listeners as it is a comment on the current stream-it-before-you-buy-it culture of the music industry. "Here's our entire album four months in advance, oh, but it's slowed down 400,000 percent," the band told NPR. "We hope that it makes even the smallest splash in the music world and lets bands and critics alike realize, you don't have to leak four singles off their record before it's even out." A valid point, for sure, but one that probably could have been made in a less time-consuming fashion.