This Weekend's Concerts: From Z100's Jingle Ball to Janelle Monae
Gaga, Pitbull, and LMFAO at Madison Square Garden; !!! and Friends at 285 Kent.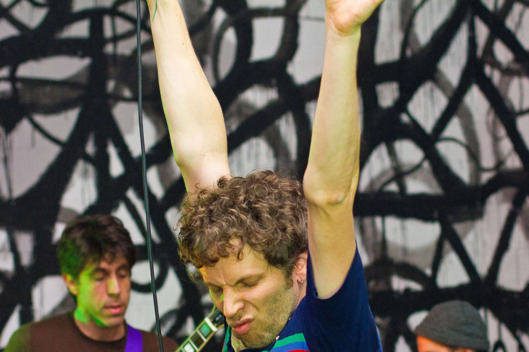 Last week we gave you pics from Jingle Ball West, and this week we're back with shots from New York's own version, plus some from the Nobel Peace Prize concert (for diversity's sake). Click through to see Gaga, Pitbull, LMFAO, and Kelly Clarkson play the Garden along with photos of Janelle Monae, Wyclef Jean, Mumford & Sons, !!!, Marnie Stern, Friends, the Antlers, Jane's Addiction, Foster the People, Metallica, and Wild Flag.
BEGIN SLIDESHOW