Top Chef Recap: It's Not Always the Best Chef Who Makes It to the End
This week's episode set a new record for fighting.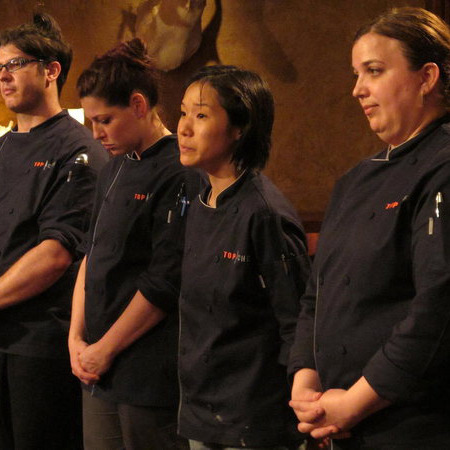 We went into last night's episode of Top Chef with high hopes; after all, Tom Colicchio himself promised us that this season would stop being boring. Apparently "not-boring" means contestants whining about each other and catfighting, because that's what much of this episode was about. Luckily, this episode was also about a double elimination, which took this near-endless pool of chefs down to ten.