Twin Sister Share Photos From Their European Tour
"Going out to lunch in Berlin. So very much graffiti."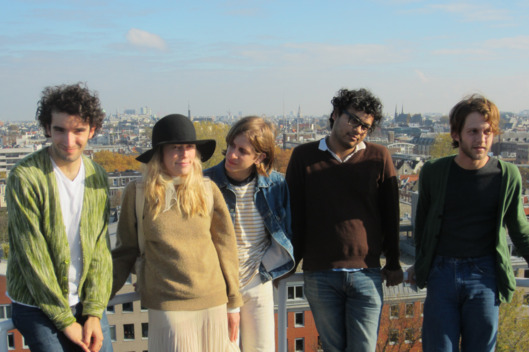 Dream-pop quintet Twin Sister were touring Europe for much of October and November, promoting their latest album In Dreams. Now back in the U.S. and getting ready to play a sold-out show at the Bowery Ballroom this weekend, the Long Island band shared some of their Euro-tour photos with Vulture. Check out Eric Cardona, Andrea Estella, Gabe D'Amico, Dev Gupta, and Bryan Ujueta roaming around Berlin, rehearsing in Amsterdam, and being generally photogenic everywhere.
BEGIN SLIDESHOW