Vulture Guesses the Title of Will Smith's Men in Black 3 Theme Song
"Back to (Men in) Black," etc.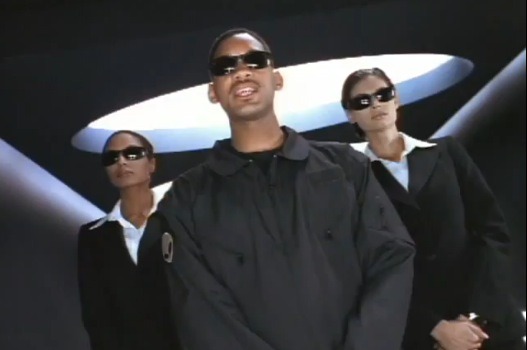 Yesterday, to the delight of Frank the Pug fans and anyone who enjoys watching Will Smith converse with a cartoon, the trailer for Men in Black 3 was unleashed upon the masses. Admittedly, the trailer did not give us much in the way of story, but it did hint at a time-travel plot and also proved that Will Smith will still work as hard as humanly possible to make you laugh about an alien spray-painted on a wall. A hard-working Will Smith means one thing: inescapable movie theme songs. That's right! The man who brought you gems like "Men in Black" (Men in Black). "Wild Wild West" (Wild Wild West), and "Black Suits Comin' (Nod Ya Head)" (Men in Black 2) will almost certainly be back with a new single for the MIB3 soundtrack. And so in anticipation of this momentous musical event, Vulture has spent many long hours contemplating the space-time continuum and Will Smith's back catalogue to come up with some possible titles for the song. Our fifteen best ideas:
Your turn!