Watch Vulture's Top 20 Videos of 2011
Our <i>Game of Thrones</i> buddy-comedy remake, the <i>Community</i> cast playing pop-culture trivia, every Michael Scott celebrity impression from <i>The Office</i>, and more!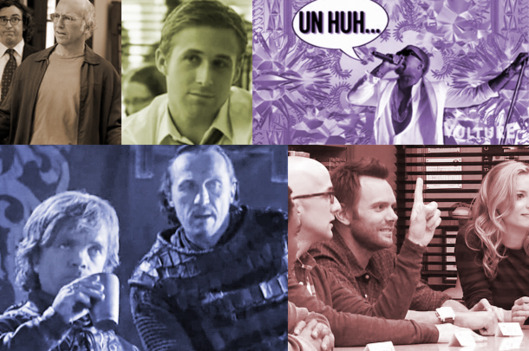 Throughout 2011, the Vulture editing system has been kept very busy, supercutting, shooting, analyzing, reinterpreting, and just generally having fun with pop-culture video of all kinds. Ahhh, remember when we took Coach Taylor's most inspiring pep talks from Friday Night Lights and combined them into one, making for the world's most inspiring pep talk? Or when we reimagined Game of Thrones as a buddy comedy starring original odd couple Tyrion and Bronn? Or when we pitted the Community cast against each other in a pop-culture trivia challenge and watched Chevy Chase try to undermine both his opponents and his own team? If you missed any of these, now is the time to catch them and seventeen of our other most popular videos from the past year. And if you've seen them, why not relive the memories and share with your friends. Hey, it beats Extreme Couponing reruns!
BEGIN SLIDESHOW