Was We Bought a Zoo Brought Down by Its Overearnest Trailer?
The title of the movie said "wacky," but the trailer made it seem sappy.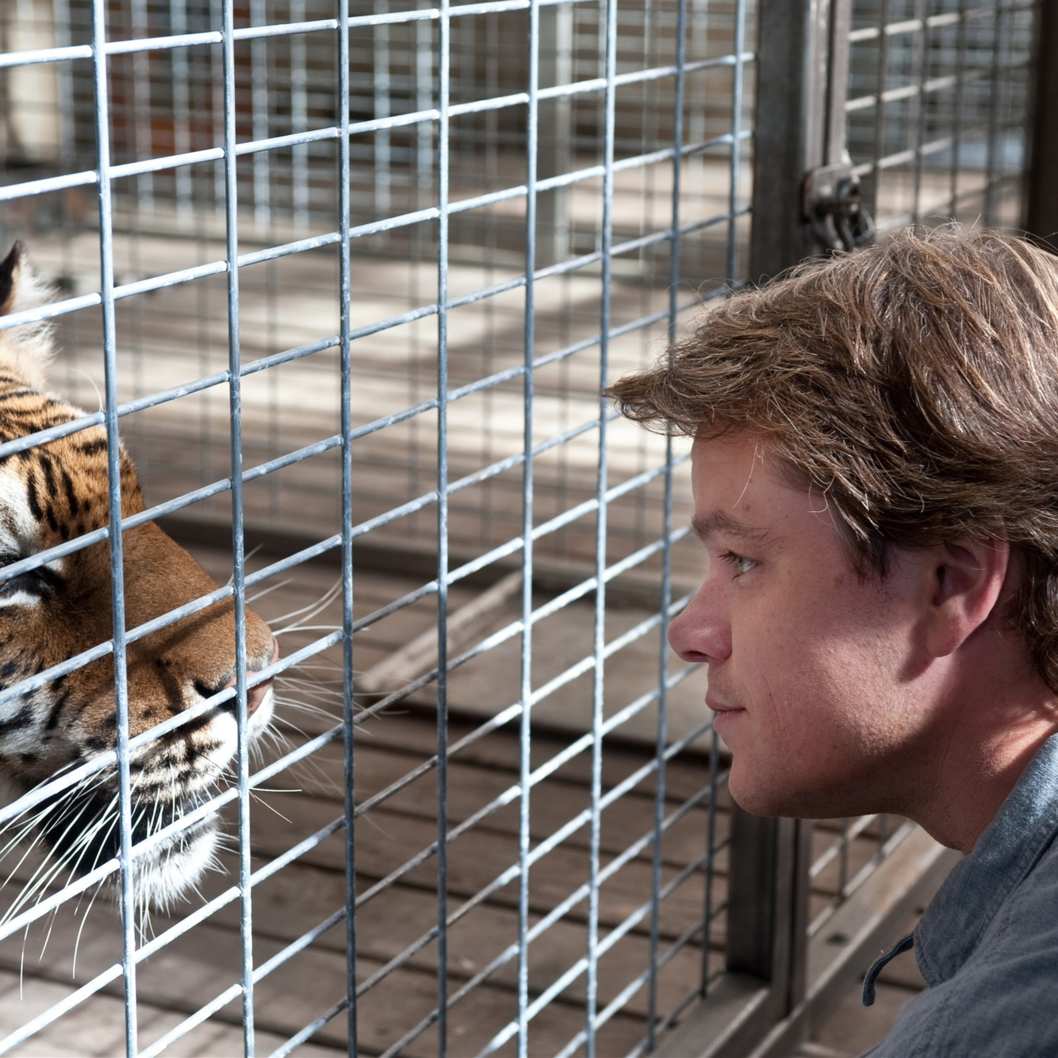 In a Christmas weekend packed with movies, Fox's We Bought a Zoo got trampled, with a $15.6 million opening gross. BoxOfficeMojo compares that to the same studio's animal-centric Marley & Me, which brought in $14.4 on Christmas day alone in 2008. While reviews were mixed (a 58 on Metacritic), many movie marketers say that the film's chances were scuttled long before critics weighed in, thanks to its discordant mix of wacky title and overearnest trailer. "There's no humor in the campaign at all," observes a marketing chief from a rival studio. "Which struck me, because the title suggests there will be some; it's so broad and high concept."
Both the original U.S. poster and billboard campaigning for the film aped Marley & Me's formula of de-emphasizing the stars and just going with an animal with a bow around its neck (subbing a zebra for the puppy). Combined with a title that evoked memories of The Zookeeper, the image made it seem like kookiness and animal flatulence was a-comin'. An insider familiar with Fox's marketing agenda says that the poster was meant to be "a tease [to spark curiosity]. If a kid is driving by a billboard, it will prompt him to say, 'Mommy, what is that?'" However, the trailer that followed it up was miles from wacky, with the only wisp of broad humor coming from Matt Damon running from a porcupine. Instead, the trailer emphasized Damon's struggles to be a good dad to his children after his wife died. Says a former marketing capo, "What they have done is sold a lot of 'heart,' They haven't sold a lot of 'funny.' 'Heart' is what you get after you've already paid for the 'funny.'"
The trailer was geared toward women, though Fox seemed cagey on touting director/co-writer Cameron Crowe, giving him one mention at the top that didn't mention his previous date-night classics Jerry Maguire, Say Anything, and Almost Famous. (Perhaps the studio was unsure of his current branding value, considering that in the eleven years since Famous he has only made the far less warmly remembered Vanilla Sky and Elizabethtown.) But Damon believed Crowe was a big selling point, if not the only one. While guesting on The Late Show during his promotional rounds, he told David Letterman, "When I would describe the movie to my friends, I would say, 'It's about a guy who buys a broken down zoo, and his family is going through some problems, and through the course of repairing the zoo … ' — and at that point, their eyes would be just glazing over, 'cause it just sounds horrible. But then I'd say, 'Cameron Crowe wrote it and directed it!' and they'd say, 'God, why didn't you just say that in the first place?'"
But trailer and poster aside, Zoo's biggest handicap may have been the fact that it was released in such a crowded movie season. "Why does the movie business do this?" asks the distribution chief. "It's absolutely crazy. We can all make excuses and rationalize, and here we are, with all these movies at the end of the year. And everybody believes they can hit it out of the park, because the week after Christmas is like a week of straight Saturdays."