Which Movies You Should and Shouldn't See With Your Family on Christmas
A guide to which films to see and which to avoid this weekend, depending on the relative with whom you're stuck at the theater.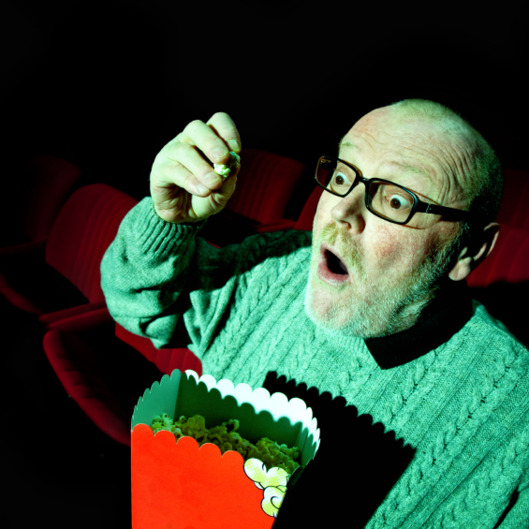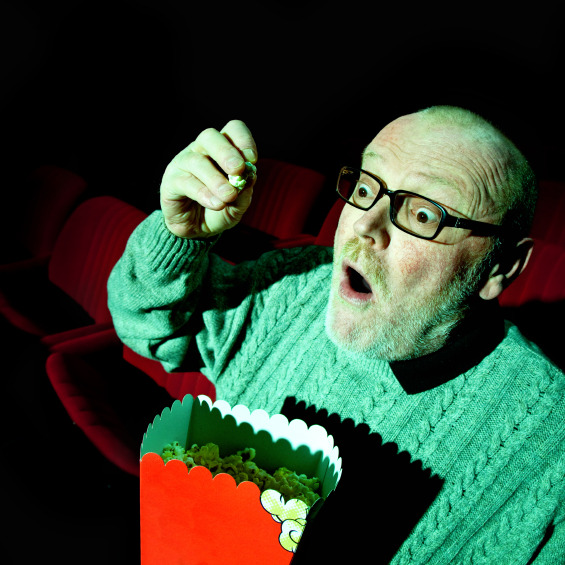 December 25 has long been an unofficial holiday for the Jews (we believe Maimonides named it "Cineplech"), which is traditionally celebrated by attending movies with family while impatiently waiting for things to get back to normal, already. But this ritual isn't just for the Hebrews anymore: More and more, after Christians' early feasts are over and they're left uncomfortably staring at their relatives with nothing left to talk about, they are left asking WWJD — What Would a Jew Do? — and realizing the answer is, "Check Fandango." But it's not as easy as just impulsively buying everyone tickets for the movie you've been dying to get to: No, when family members are in the mix, it becomes a much more combustible proposition. For every person, depending on age and gender, there is something that has the potential to make the viewing experience very uncomfortable, be it nudity, violence, or political posturing. So to make sure you're not caught crawling under your stadium seating in discomfort while your nana whispers, "Oh, dear, this is just awful!" in between sucking candies, we've provided a guide to which movies you should pick depending on who you've been saddled with this Sunday.
Mom and Dad, Also Future In-Laws
Parameters: Avoid heavy sex scenes and stories about generational differences that will hit too close to home and lead to arguments on rides home
Safe picks: J. Edgar, We Bought a Zoo, War Horse, The Artist, The Descendants, My Week With Marilyn, Mission: Impossible - Ghost Protocol
Avoid: The Girl With the Dragon Tattoo, Melancholia, Extremely Loud and Incredibly Close, Like Crazy, Young Adult
Grandparents (and Anyone Even Older)
Parameters: Steer even more clear of sex scenes, as well as unnerving action pieces played out at dizzying heights: Remember Pop-Pop's vertigo! Also, snub stories that are either overly convoluted or hell-bent on subtle ironies. Gravitate toward happy fare and period pieces.
Safe picks: J. Edgar, New Year's Eve, War Horse, The Artist
Avoid: Melancholia, Extremely Loud and Incredibly Close, Mission: Impossible - Ghost Protocol, Like Crazy, The Girl With the Dragon Tattoo, Young Adult
Your Brother, on Winter Break From Penn State
Parameters: Considering he just goldfish-swallowed his way into Phi Kappa Tappa, veer away from the cerebral, instead focusing on disposable, straightforward stuff you'd otherwise see "ironically."
Safe picks: Sherlock Holmes, Mission: Impossible - Ghost Protocol, Jack and Jill
Avoid: Melancholia, Extremely Loud and Incredibly Close, The Descendants
Your Sister, on Winter Break From Oberlin
Parameters: Since she just declared her major to be Gender Studies, gravitate toward challenging, highbrow fare that skews "thought-provoking" or "depressing."
Safe picks: Melancholia, Young Adult
Avoid: Sherlock Holmes, Mission: Impossible - Ghost Protocol, New Year's Eve
Could Go Either Way: The Girl With the Dragon Tattoo
Your Teenage Niece
Parameters: Focus on frothy popcorn flicks you'd otherwise only see alone, secretly, especially if your cubicle is plastered with pictures of Zac Efron (or Hector Elizondo).
Safe picks: New Year's Eve, Like Crazy
Avoid: J. Edgar, The Artist, Melancholia
Your Cousin's Kids
Parameters: Though you will be tempted to dump them into a theater while you sneak into Melancholia next door, resist this urge; it is bad babysitting. However, since you will be seeing what they see, choose a kids' movie that is actually good, thereby protecting the children from having to endure your heavy sighs and fidgeting. Also, resist movies that may, on the animal-packed surface, seem good for kids but are actually about widowers learning to love again.
Safe picks: The Muppets, Hugo, The Adventures of Tintin, Arthur Christmas
Avoid: Alvin and the Chipmunks: Chipwrecked, We Bought a Zoo
Your Weird Uncle With the Basement Apartment Below Your Nana
Parameters: Steer clear of anything that would require you delving into his personality outside of his thoughts on the weather or your grandma. Avoid kids' movies, just to make sure you don't discover something about him that you'd rather not.
Safe picks: Tower Heist
Avoid: Everything else