You Can Now Celebrate Bon Iver Day Twice a Year
Happy Belated Bon Iver Day!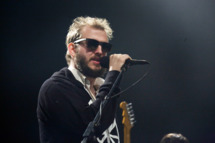 If you love Justin Vernon but feel that June is perhaps too cheery a month to celebrate him in an official capacity, then you are in luck: The people of Eau Claire, Wisconsin, have declared December 13 (as in yesterday) Bon Iver Day. As weepy music enthusiasts will know, this is the second Bon Iver Day currently on the calendar — Milwaukee marks the occasion on June 22. Anyway, congrats to Justin Vernon on having successfully charmed not one but two local governments into making up holidays for him. Rosie O'Donnell approves.