A&E Developing a Prequel to Psycho
Called <em>Bates Motel</em>.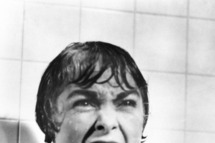 Serial killers are having a TV moment. There's Dexter, of course, but a look at series development confirms the trend: Kevin Williamson just sold a serial killer pilot to the CW, NBC is developing a Bryan Fuller–penned Hannibal Lecter drama, and now A&E has announced development on a new show based on the classic Alfred Hitchcock film Psycho. Called Bates Motel, it's intended to serve as a prequel that shows just how warped Norman Bates came to be thanks to his mother's dark influence. And yes, they not only attempted Bates Motel once before as a series (in 1987, with Bud Cort!) but also plumbed Norman's prequel past in a cable movie (Psycho IV: The Beginning).