The Artist Director: 'I Feel Sorry' For Angry Kim Novak
"I've done nothing wrong," claims Michel Hazanavicus.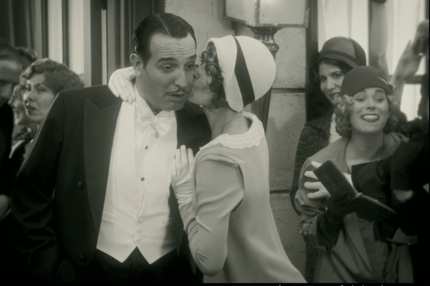 Surely, Kim Novak has retired to her fainting couch after her over-the-top claim yesterday that The Artist's use of the Bernard Hermann score from Vertigo is tantamount to rape; however, should you manage to rouse her, please let her know that Artist director Michel Hazanavicius has heard her charges and rejected them outright. "I've done nothing wrong," the French helmer told CNN last night. "I used music from another movie, but it's not illegal. We paid for that, we asked for that and we had the permission to do it." Continued Hazanavicius, "I feel sorry for her, but there's a lot of movies with music from other movies, directors do that all the time and I'm not sure it's a big deal." Truly, this is Oscar season's very own DSK scandal. Who to believe?!