Azealia Banks Politely Asks That You Dump Your Girlfriend
Hear her latest, "NEEDSUMLUVIN."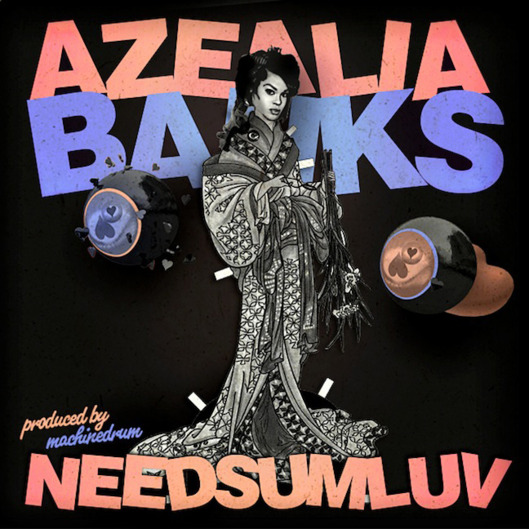 Time to check back in with Mickey Mouse enthusiast and limbo queen Azealia Banks! Since last we spoke, Azealia found time to start beefing with fellow YouTube sensation Kreayshawn and join forces with Lady Gaga's stylist. (Is Nicola Formichetti repping turquoise Uggs now?) She also made some music! The Machinedrum-produced "NEEDSUMLUVIN" features an unusually PG Banks (not one C-word!) in straight R&B mode, begging her dude to ditch his official lady and run away with her. A warning to Azealia: We have heard this story before, and the joyful dance moves of "Call Your Girlfriend" excepted, it usually ends badly. On the flip side, can you imagine what wonders an Azealia Banks breakup track would contain? We don't want an Adele situation here, but an Angry Azealia would be something to see. One more note: As Banks herself teased on Twitter, "NEEDSUMLUVIN" samples Aaliyah's "One in a Million," and today is in fact Aaliyah's birthday. She would have been 33. R.I.P.