Ben Stiller and Jonathan Safran Foer Join Forces for HBO Pilot
Plus Alan Alda, maybe.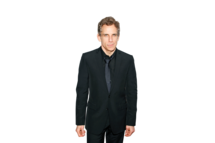 Ben Stiller is about to get very busy on HBO, directing, starring, and exec producing a comedy pilot titled All Talk, penned by Extremely Loud and Incredibly Close and Everything Is Illuminated novelist Jonathan Safran Foer. The show will center around a Jewish family based in Washington, D.C., touching on all those themes you need and love from your Home Box Office programming — religion, politics, sex, possibly more religion. Alan Alda is in the mix to co-star, with the pilot tentatively shooting this fall. This collaboration, of course, paves the way for that Safran Foer Zoolander 2 cameo you never knew you always wanted.