Bon Iver's Justin Vernon Will Jam With the Roots on Jimmy Fallon
Clear some DVR space for Thursday night.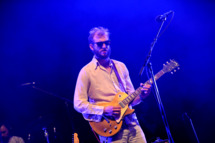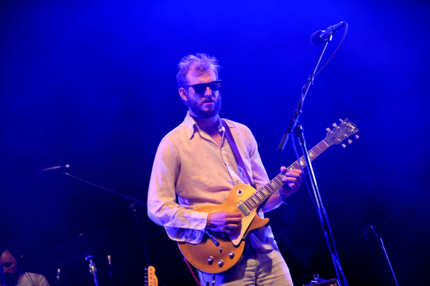 Late Night with Jimmy Fallon bandleader Questlove and Bon Iver main man Justin Vernon just bro'd out on Twitter, with Quest writing, "The coolness of this job. @blobtower [Vernon] let's us know he's in town, we extend a sit in offer: he accepts! #coolness" and Vernon replying: "tomorrow is just gonna be plain fun with actuall humans that care about fun. #rare #toorare." Ewan McGregor will be the night's guest, so go on and start speculating on the Roots/Vernon walk-on song collabo of a lifetime. We'll start: How about John Williams' "Duel of the Fates" in honor of the upcoming Phantom Menace 3D? Wait, is Ewan McGregor not coming to Late Night to promote the worst Star Wars movie's looming re-release? Update, 1/19: The jam seems to have been killed, with Vernon tweeting, "Again, roots thing aint happenin'. ;(."