Bret Easton Ellis Wants Porn Star James Deen for a Noir Movie
"Nudity and acting a must," according to Ellis.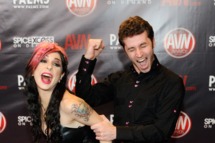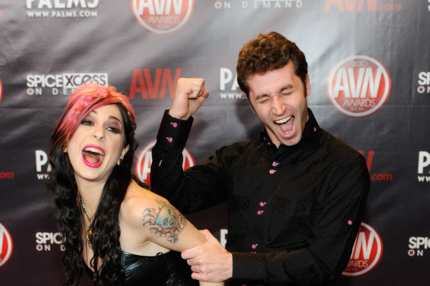 Bret Easton Ellis is working on a movie for nice Jewish boy porn star James Deen, the author says, and it appears Deen is equally enthusiastic. (Unfamiliar with Deen's work? Here's a SFW primer on his popularity.) "[F]inishing film treatment for James Deen to star in. He has to act and be full-frontal naked banging girls and guys," Ellis tweeted last week. "Party," Deen replied. Party indeed, friend. Ellis tweeted again last night that "James Deen is my first choice to play Christian or Ryan in LA noir micro budget Paul Schrader movie I'm writing. Nudity and acting a must[.]" Finally, someone with the guts to combine nudity and acting. Schrader is already onboard to direct Ellis's upcoming shark movie Bait, so from there it's just a hop, skip, and a jump into nudity-heavy, porn-influenced noirs, we're pretty sure.