British Artist Audiences Would Like to Know Where the Sound Is
They're demanding refunds.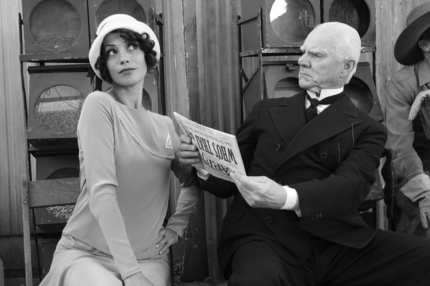 It was only a matter of time before the critically adored The Artist met with some opposition, and today, courtesy of moviegoers in Liverpool, the backlash has arrived. The Telegraph reports that certain Artist audience members have been demanding their money back after learning mid-screening that the movie is, in fact, a silent film. To be fair to the individuals in question, Uggie's display at the Golden Globes did have an "animals talking with human voices" air about it. Really, anything is a disappointment when you show up expecting dogs in human clothes, rapping about their 9-to-5s. Anyway, congratulations to the people of Connecticut, who now look positively erudite for demanding those Tree of Life refunds.