Bruce Almighty Sequel Being Developed for Jim Carrey
Excitement levels may vary depending on Morgan Freeman's willingness to play God again.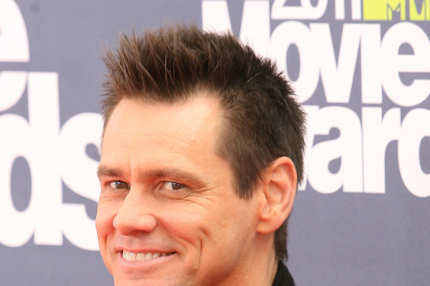 Almost a decade and one blundered spinoff later, Bruce Almighty returneth. Variety reports that Universal is developing a sequel to the 2003 hit with Jim Carrey "in mind" and is looking at writers Jarrad Paul and Andrew Mogel, responsible for Hot Tub Time Machine and co-writers on Carrey's 2008 comedy Yes Man, which was zany! Carrey mentioned the prospect of another Bruce Almighty during the press rounds for last summer's Mr. Popper's Penguins, but he also hinted at a much tastier resurrection: Dumb and Dumber 2. Can we get a one-for-the-studio, one-for-everyone-else deal here?