CW Picks Up Sex and the City Prequel
As well as <em>Beauty and the Beast</em>.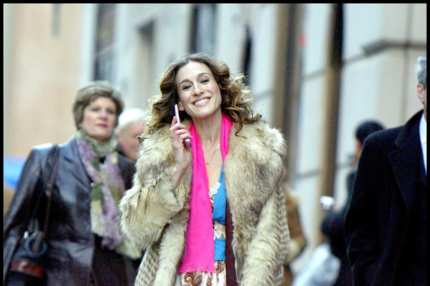 The CW is hoping familiar franchises can pump some life into the network's flagging ratings, giving pilot orders Wednesday to a trio of projects with pre-sold titles. The pickups include Josh Schwartz and Stephanie Savage's Sex and the City prequel The Carrie Diaries (which has been in development since the fall); a revamp of CBS's unintentionally campy eighties fantasy series Beauty and the Beast; and a TV version of the DC Comics franchise Green Arrow, which, as we told you last week, is now simply dubbed Arrow. Combined with the thumbs-up the CW gave to the spooky-sounding Cult, the network has now ordered four possible drama projects for next season. New chief Mark Pedowitz has said he's also interesting in bringing comedy back to the CW, but development season rules usually dictate that those greenlights come after the network finishes picking up its drama contenders. Given the CW's limited development budget, that should be soon.