Daniel Radcliffe Defends Lana Del Rey
Even Juliette Lewis has come around on the singer.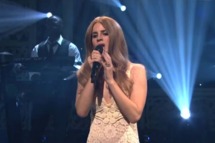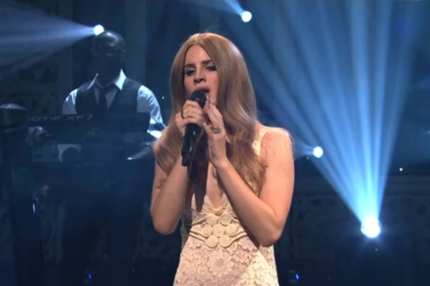 Are you ready to enter the backlash-to-the-backlash stage of Lana Del Rey's heavily debated Saturday Night Live mumblesing? (Bear in mind, Del Rey hasn't even put out a full-length album, and yet she's already been through so many backlashes and backlashes-to-backlashes that she could really have a very empathetic conversation about it with Gwyneth Paltrow.) "It was unfortunate that people seemed to turn on her so quickly," says Del Rey's SNL host Daniel Radcliffe, who thinks the press already had their knives out for the controversial singer. "If you read what people are saying about her online, it's all about her past and her family and stuff that's nobody else's business ... I don't think [the performance] warranted anywhere near that reaction." Even Juliette Lewis — whose early tweet slamming of the SNL stint was widely quoted in the media — seems to have come around. "I woke up singing a @LanaDelRey song!," she wrote this week. "Such great haunting melodies! Regardless of my own taste LIVE she's a #FreshandYummy songwriter." No wonder Del Rey stands so stock-still onstage: The pop-culture floor underneath her is ever-shifting.