Demi Moore Will Play Gloria Steinem in Linda Lovelace Biopic
And Adam Brody will play a porn star.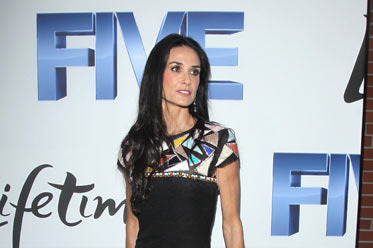 Lovelace, the biopic about Deep Throat porn star Linda Lovelace, starring Amanda Seyfried, Sharon Stone, and James Franco as Hugh Hefner (and not to be confused with Inferno, the Linda Lovelace biopic to which Lindsay Lohan was once attached), has added even more actors to its bursting cast list. (Peter Sarsgaard, Wes Bentley, Chris Noth, and Juno Temple are also co-starring.) Demi Moore has signed on to play Gloria Steinem, who worked with Lovelace when she became an anti-pornography advocate. May Moore's homage disappoint Steinem less than The Playboy Club's. And The OC's Adam Brody will play Harry Reems, Lovelace's Deep Throat co-star, which means he's got some work to do on his chest hair and mustache.