Eleven Actors Who Rocked Sundance
Chris Rock, Lizzy Caplan, and nine more who blew away audiences and critics this year.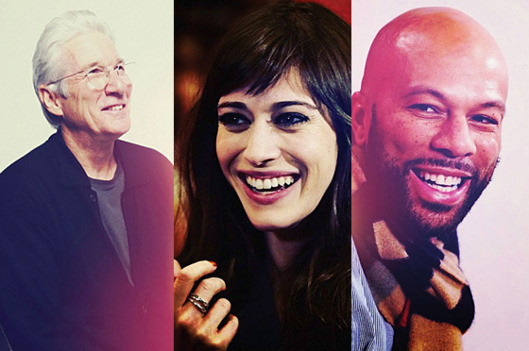 At the Sundance Film Festival — where sleep-deprived attendees watch five movies a day, searching for kernels of greatness among 118 films — hyperbole spreads like infectious disease. After screening for the first time, the John Hawkes drama The Surrogate sparked frantic tweets predicting a sweep at next year's Oscars, then sold overnight to Fox Searchlight for $6 million. But just because critics and studio heads get loopy in Utah's mountain air doesn't mean the high praise for 2012's films and performances is undeserved. This was a year without a Sundance "It" girl (like Elizabeth Olsen in 2011, or Jennifer Lawrence and Carey Mulligan before her), but instead, the spotlight was shared by veteran supporting actresses like Lizzy Caplan and Ari Graynor, who got their leading-lady moments; a ridiculously charming 8-year-old girl from Louisiana named Quvenzhané Wallis, star of the rapturously received and award-winning Beasts of the Southern Wild; and several other actors whose fine work will be burned into our brains even after we return to sea level.
BEGIN SLIDESHOW