Elton John's Husband Angry Over Madonna Win at Golden Globes
"[It] truly shows how these awards have nothing to do with merit."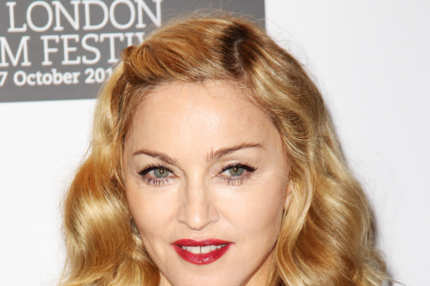 Ricky Gervais didn't start too many feuds at the Golden Globes last night, but why bother when the beef between Madonna and Elton John is already so enjoyably out of hand? On the red carpet before the ceremony, John was blunt about Madonna's chances against him in the Best Original Song category: "Madonna hasn't got a fucking chance," he told Carson Daly. Of course, Madonna went on to win the award, and backstage, she mildly fretted about what that could mean. "Elton John is known to get mad at me," she said to reporters. "I hope he'll still speak to me." The jury is out on John (who looked sour all night), but his partner David Furnish held back no punches. "Madonna. Best song???? Fuck off!!!" he wrote on Facebook, adding, "Madonna winning Best Original Song truly shows how these awards have nothing to do with merit. Her acceptance speech was embarrassing in it's [sic] narcissism. And her critisism [sic] of [Lady] Gaga shows how desperate she really is." At least things should be a little calmer at the Oscars: Madonna's winning tune, "Masterpiece," didn't even make the nomination short list.