Frank Ocean Will Appear on Kanye's G.O.O.D. Music Album
No "too many cooks in the kitchen" complaints allowed.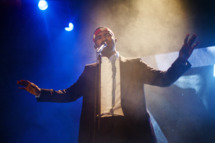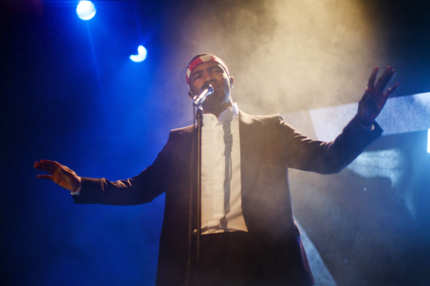 Because Kanye West's G.O.O.D. Music label doesn't already have a beyond-stacked lineup of hot musicians onboard, Frank Ocean is now in the mix for the upcoming group album. It'll be the second consecutive Kanye-related release featuring the Odd Future crooner, who just enjoyed dual features on Watch the Throne (the only other guest spot belonged to Beyoncé). Probable participants for the spring release include Pusha T (whose website broke the Frank Ocean bit), Big Sean, John Legend, and Mr. Hudson. Also newly contributing to the record: Jay-Z signee Jay Electronica. The real question is, what's it going to take for Kanye to get a Jetson feature on this thing?