George Lucas Would Prefer to Be Interviewed by Children
For the upcoming 3-D rerelease of <em>The Phantom Menace</em>.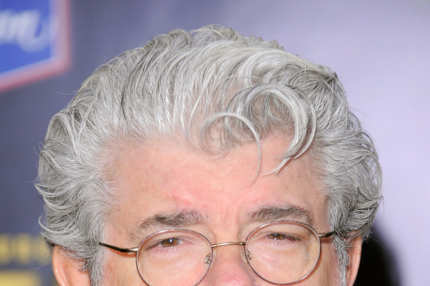 In a recent interview with the New York Times, George Lucas claimed that he would be eschewing blockbusters in the years to come. Now it seems like he's gone one step further: He's eschewing interviews, at least those conducted by adults. Devin Faraci notes that over the next few days, journalists will descend on Skywalker Ranch to do press on the 3-D rerelease of Star Wars: Episode I - The Phantom Menace, but they won't be the ones chatting up Lucas and his cohorts: Instead, they've been asked to bring their children to act as interrogators. Well, kids are awfully good at shouting the Lucasfilm-approved line "NOOOOOOOO!"