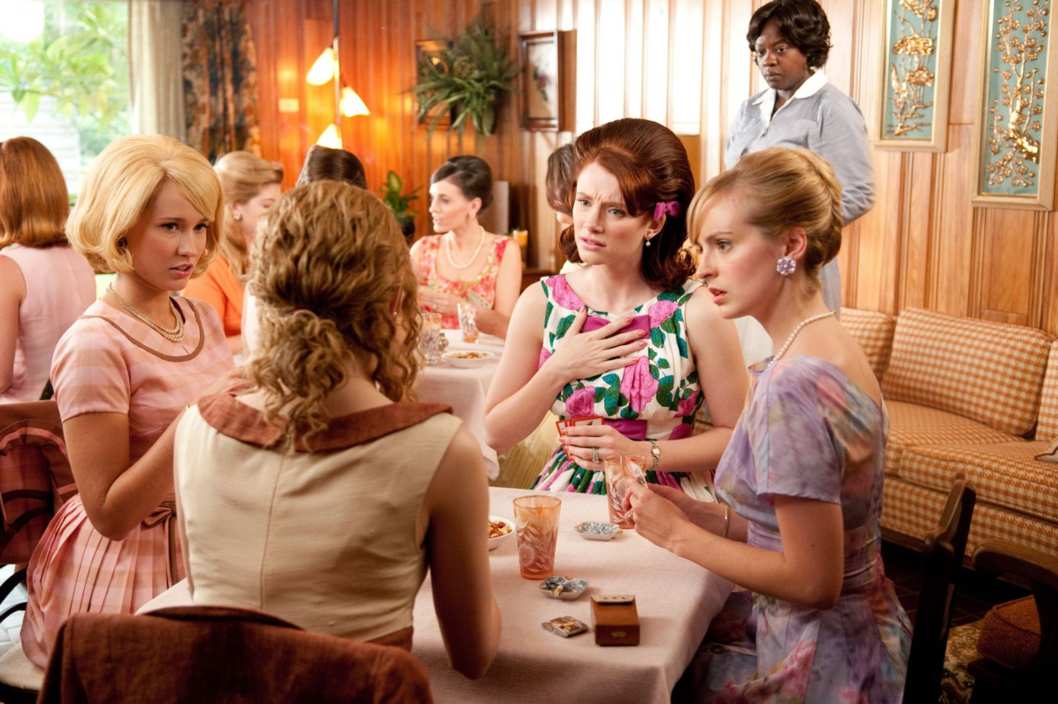 This year the Golden Globes is all about strength in numbers – the nominations are awash with films and TV with big ensembles, from Midnight in Paris and Bridesmaids to Modern Family and Boardwalk Empire. This is great for team spirit, but it's proving a headache for seating, with many projects being told that they have to limit who is coming to the party on their big night. "It's a nightmare every year," says one studio publicity chief, "But this year is worse than ever, because this year, there are so many ensembles nominated. The Help's ensemble is like, fifteen people. And then there's TV shows like Glee, Game of Thrones and Boardwalk Empire. Instead of a year where it's a show like The Good Wife, where it's just Julianna Margulies, it's a mess."
How tight are the Globes this year? Even co-stars whose films are nominated for Best Picture are having problems. On Wednesday, 50/50 co-star Anna Kendrick, for example, found she wasn't going to be able to support her film at the Globes, and as of this posting, the writer and executive producer for the Best Picture nominee, Will Reiser, does not have a ticket either. And they're hardly alone. "Many people are frustrated and thinking of not going," says one studio PR spy. "It's not just that there are no 'plus ones' for wives or husbands – which there aren't. People are being asked, 'Are you a big enough face? Are you a big enough cast member?' Judd Apatow has been arguing that all the Bridesmaids producers should get seats, or he might not go at all." (A rep for Apatow emailed to tell us, "He's going to the Globes, thank you." but declined to comment on the scarcity of tickets, or whether Apatow had to resort to threatening to bail in order to get the seven Bridesmaids producers in the door.)
A spokeswoman for the Globes' governing body, the Hollywood Foreign Press Association, emailed Vulture to say, "As the show is held in the Beverly Hilton, we have far fewer tickets than other awards shows held at larger venues. The Globes are an intimate event and in keeping with that, we sometimes have limited tickets, especially in years like this when there are indeed a number of ensemble casts. It is always our goal to accommodate as many people associated with the nominations in the room but we do have a finite number of seats. We are not always able to accommodate significant others, co-producers and such. As much as we would love to have everyone associated with these accomplished films and television shows in the room, we just don't have the seating for everyone involved….Unless we start hanging tables from the rafters, it will always be an in-demand ticket."
Ironically, for all the people fighting to get into the Globes, we're told the awards show had some trouble lining up presenters who weren't already there with a nominated film or TV show. (Flacks for the HFPA and Dick Clark Productions deny this, and say their show is mostly booked now.) We hear that one of the stumbling blocks was that the Oscars are playing rough this year: The Academy recently poached the Globes' veteran star wrangler, Melissa Trueblood (who also secured talent for last year's Emmy Awards and both of the prior two People's Choice Awards and Golden Globes), and she and Oscars producer Brian Grazer have been taking a hard line against taking any celebrity leftovers from other award shows. According to several celeb publicists and the head of publicity at a major studio, those stars who've already been asked to present at the Oscars have "been asked not to present at anything that's televised before the Oscars," explains our studio flack. "And if you go ahead and do it anyway, it sounds like you may or may not get an offer to present at the Oscars, depending on whether or not they need you."
Boy, and they thought Ricky Gervais played hardball.