James Franco May Star in Movie As Mystery, the Pickup Artist
In an adaptation of <em>The Game</em>.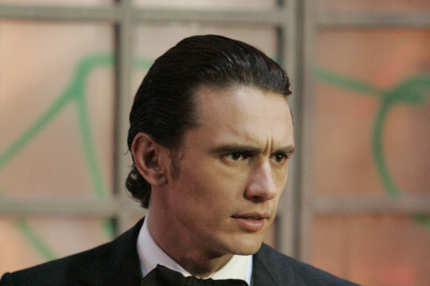 It's not Vulture house style to write entire sentences in all caps, but believe you me, if it were, this entire next sentence would be in all caps: James Franco is in negotiations to star as Pickup Artist Mystery in an adaptation of Neil Strauss's memoir/dating book The Game (not to be confused with this The Game). That means James Franco will be playing the love guru who takes hapless nerds and turns them into lady-scoring machines by teaching them all sorts of deranged and fanciful dating strategies, including negging and rocking attention grabbing accessories in order to facilitate conversation, all while wearing this hat. Happy Friday, everyone! All is right with the world! James Franco is playing a suave weirdball whose performance art is scamming chicks!