Jason Sudeikis Hasn't Signed On to Horrible Bosses 2 Just Yet
Despite reports last week that the movie was a go, he hasn't even read the script.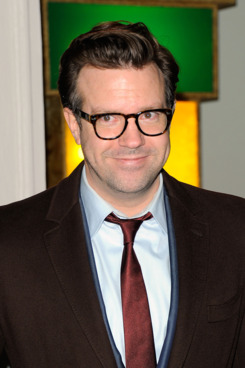 Last week, news leaked out that a sequel to Horrible Bosses was in the works, and that the original cast — Jason Sudeikis, Charlie Day, and Jason Bateman — was onboard to participate. Not quite so fast. We caught up with Sudeikis last night at a dinner to celebrate the opening of Stella McCartney's Soho store, and he said that while the project is in the works, nothing is set. "They haven't even written it yet," he told us. "They've only pitched it, the writers, and it's a little bit of misinformation with regards to that as far as it being, everybody knowing about it and being all-in." So Sudeikis hasn't signed on yet? "No. I would just like to. None of us have, I don't think. That surprised all of us. I'm enthusiastic about the idea. I look forward to reading it. I'm excited that people are enthusiastic about it. I share that same enthusiasm. I really like all those people that are involved. If you hear anything, can you let me know or at least put it in the magazine? And maybe I'll be made aware of it."