Jerry Garcia Documentary in the Works
After a long, strange legal battle, music rights have been secured.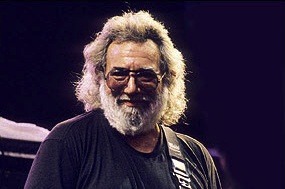 When Jerry Garcia died in 1995, the Grateful Dead broke up, but the culture and legacy of the Dead kept going; the surviving band members continued with their endless jams, Deadheads kept their summers busy with Phish and Widespread Panic, and Jerry kept making music, at least on the band's endless supply of unreleased live recordings. Now, after a long dispute over music rights, filmmaker Malcolm Leo and veteran music manager John Hartmann will finally make the Jerry Garcia documentary that the band's enduring, devoted, twirling fans still yearn for. The centerpiece of the film will be a three-hour interview Leo conducted with Garcia in 1987, and if all the filmmakers do is combine that with a three-hour version of "Dark Star," those fans will leave happy.