Joss Whedon's Next Film Will Be a Supernatural Romance
And it'll star Abigail Spencer from <em>Mad Men</em>.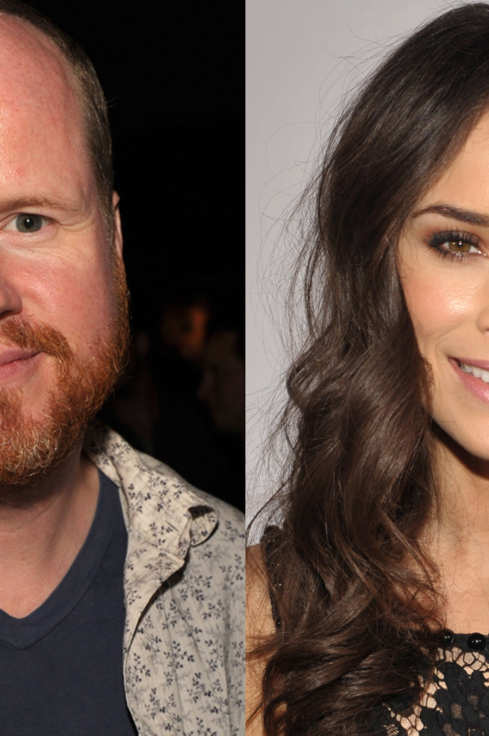 Postproduction on a Marvel superhero movie can be a gigantic endeavor full of special effects, reshoots, and intense promotional duties. Luckily, Joss Whedon seems to be weathering the workload just fine. Though he wrote and directed The Avengers, coming out in May, Whedon has already found the time to shoot a low-budget update of Much Ado About Nothing, and now actress Abigail Spencer (perhaps best known as Don Draper's former mistress Miss Farrell on Mad Men) says she's just signed on for a brand-new Whedon project. "His next movie, I start that next month," Spencer revealed to us at Saturday's Art of Elysium gala in Los Angeles. "It's my first time [doing a project with Whedon], but I've always wanted to work with him. I'm so excited to do it." What can we expect from the secret project? Spencer promised that more details would be announced in the next week, but teased, "It's the most romantic film in the history of time. It's a supernatural romance." In the meantime, Spencer's also prepping the film Wrong Number, which she wrote herself; a modern romance centering on two strangers brought together by a misplaced call, it'll be produced by Rabbit Bandini, the production company of James Franco. "We just did [Sam Raimi's] Oz, the Great and Powerful together, the prequel to The Wizard of Oz, so it came up naturally," said Spencer. "We were looking for other things to do together and he just liked this idea of the script ... I think James was looking for a project like this, and it's a very simple and romantic film — and funny, hopefully."