Justin Timberlake and Jessica Biel Are Officially Engaged
<em>People</em> confirms it.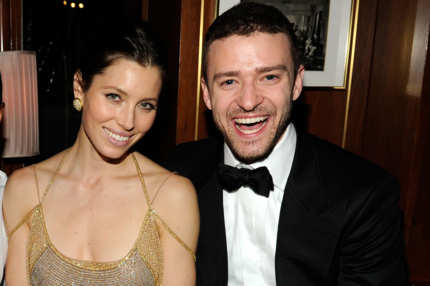 After a few days of rumors, People confirms: Jessica Biel finally convinced her Serious Actor boyfriend to put a ring on it. For the curious, the engagement story involves a trip to Big Sky, Montana, and a "custom-designed ring"; Justin Timberlake's ever-chatty grandmother told The Wendy Williams Show that it happened sometime over the holidays. Anyway, congrats to Justin and Jessica, and also to Britney Spears, for getting re-engaged first.