Kristen Wiig Eyeing Ben Stiller Comedy The Secret Life of Walter Mitty [UPDATED]
It would be her first big studio film since <em>Bridesmaids</em>.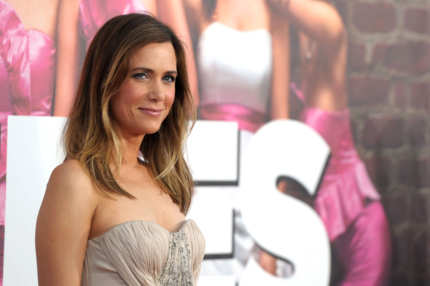 Kristen Wiig may play opposite Ben Stiller in The Secret Life of Walter Mitty, a fantasy comedy Stiller will also direct. Wiig has been ultraselective with her first non-indie project post-Bridesmaids, and playing "the girl of [Stiller's] fantasies" may be the ticket, according to the Hollywood Reporter. Now we know where to direct our bitterness about a Bridesmaids 2–less future. (Kidding! This sounds good, too!)
UPDATE: Yesterday Vulture reported that The Comedian (directed by Sean Penn, starring Robert De Niro) would be Wiig's next movie, and would be shot in July. Sources now tell us that this movie is still on her schedule, but a decision was just made to do Mitty beforehand. It will shoot in New York, and the schedule has her spreading her scenes across the four-to-six-week shoot, allowing her to stay with SNL through the season and miss relatively little time there. Wiig's representatives were not available to comment on this story at deadline.