Lana Del Rey Will Rerelease the Record She Made Before She Was Lana Del Rey
And was still Lizzie Grant.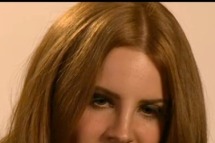 If Born to Die has not sated your "I am compelled by forces larger and perhaps more foolish than myself to listen to and seriously consider a Lana Del Rey album" instinct, we have news. Del Rey told the BBC that she has purchased the rights to the record she made in 2010 when she was still performing under the not as alluring name of Lizzie Grant, a record that has proved fairly tricky to find on the Internet. It was pulled two months after its release, and has only recently resurfaced. She says, "I'm re-releasing it, maybe in late summer," and dismisses chatter that it's "The 'forgotten terrible album.' If you look on YouTube, all 13 tracks are available with millions of views, so it's not like no-one's heard them. We were all proud of it. It's pretty good." Anyway! Uh! Guess we will still be talking about Lana Del Rey in six plus months!